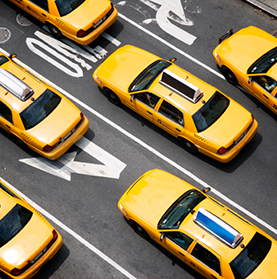 Local Haul (Regional Fleets)
Short-haul fleets must deal with similar factors impacting fleet efficiency and cost as long-haul fleets, such as systems that do bring fleet data into a single point for analysis and a lack of useful, actionable information. In many cases, the road conditions are worse, constant stop-and-go driving is harder on brakes, tires, engines and transmissions while fuel economy drops considerably. All of these factors are why you need to squeeze as much efficiency from your fleet as you possibly can.
You can rely upon Engine Angel to alert you on conditions that cost you money and may go unnoticed for extended periods of time. Engine Angel converts data overload from maintenance, dispatch, drivers and a dizzying amount of other sources into useable information enabling you to immediately take action. You can spot trends and make decisions with confidence, based on accurate information. Know which are your best performing vehicles, drivers and trailers. Evaluate new technology with simple, understandable reports.
Call 1-844-ENGINE-4; (844) 364-4634 or email us at support@PredictiveFleetTechnologies.com to learn more about the most advanced predictive fleet management system available – Engine Angel.