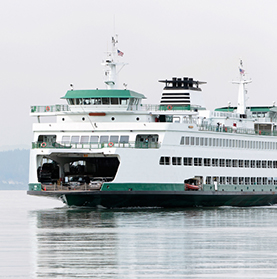 How do I get started?
Are you representing a Fleet for on-going management of engines?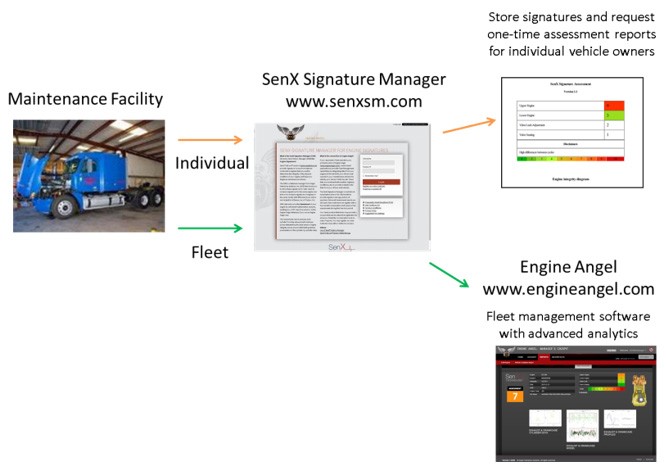 If "no", do you need "one-time assessments" for many different vehicle owners? If so, you probably need only Engine Polygraph(www.enginepolygraph.com) and its ability to obtain assessments from Engine Angel.
If you are representing a fleet, click on the "No Account? Request one" in the upper right of the screen. After you provide some company profile information, you will be invited by email to begin the on-boarding process.
You will need to provide:
Role assignments to your employees to allow them access.
Some details about your vehicles and engines.
What is the Onboarding Process?
After you decide your data sources and desired capabilities, you purchase subscriptions.
You probably have files on your current computer with much of the information that Engine Angel requires. We have prepared a set of spreadsheets that you can load with your data and we can then upload to the Engine Angel databases after you have set up your Fleet's basic structure.
We have template spreadsheets for your Vehicles (powered units), Engines, Trailers, Employees (including contract and part-time people who do work on your behalf), and Employee Roles (Job assignments).
As time goes on and you want more Engine Angel functionality, you can prepare data loads of your vehicle/trailer tires, brakes, batteries, etc. Or you can load the data directly using Engine Angel screens.

Types of data we will support:


What does this Cost?
The Subscription rates to Engine Angel are based on the number of engines in your fleet. You pay for your number of engines on a monthly subscription. One low monthly rate gives you access to all the capabilities in Engine Angel, with the following currently available:
ECM Trip Reports (data automatically sent to EA for DDEC downloads)
Vehicle Summary data and comparison against the fleet performance by vocation
OBD Code History – scroll through the OBD Codes while viewing SenX Assessment reports, Drive Fuel Economy and more.
New Technology Evaluation – create Control and Performance Groups to quickly assess how new technology will perform (lubricants, aerodynamic add-ons, tires, engine mods, etc.)
Alerts when Engine Assessments score above a 5.5 rating
Engine Polygraph (enginepolygraph.com), is a cloud tool to store and search/retrieve signatures & assessments. The engine physical integrity (assessment) report can be easily obtained with the real-time optional "one-time assessment". The charge for Assessment reports for fleet registered vehicles are included in the EA subscription. We do recommend that you run an assessment each time that you have the engine oil changed to keep an ongoing profile of the engine and automatically get an email when the assessment indicates pending problems.
Note: Engine Polygraph (EP) is a standalone cloud application and that does not require a subscription to Engine Angel. Engine Angel subscribers will also need to use the Engine Polygraph application in order to store and upload signatures for assessment and other reporting functions in Engine Angel, or your 3rd party maintenance facility can have their EP feed assessment reports and data to your EngineAngel system.
There are fixed costs for any new data collection devices that you might need.
The Engine Polygraph kits start at $5,000 with a 2-channel automotive oscilloscope. Each shop that collects EP data will need at least one. The 4-channel option is available for $7,500.
The engine manufacturer's ECM data extract hardware and software varies in cost, but the Engine Angel "ECMDataSync" is free. (This software keeps the data extracted on your PCs for your fleet synchronized with the Engine Angel databases.)
You may choose from a number of VDIR, HOS, and Fleet tracking systems available. We can evaluate integration possibilities.
The EPReader software that simplifies the data collection for the assessment is free as a download from the (enginepolygraph.com) website to EP users.